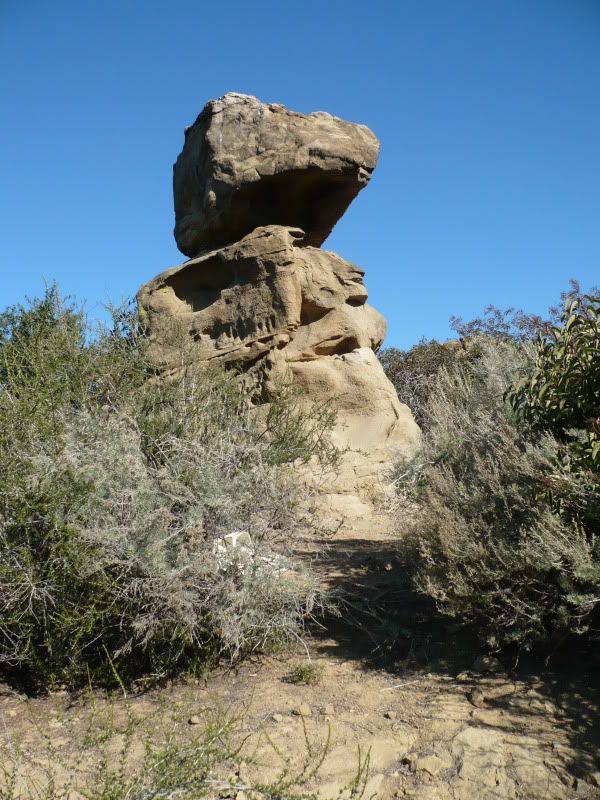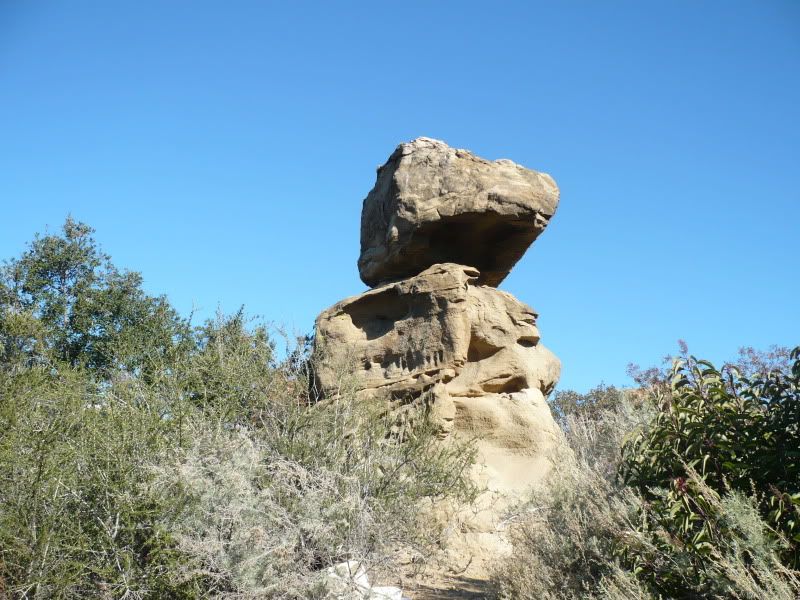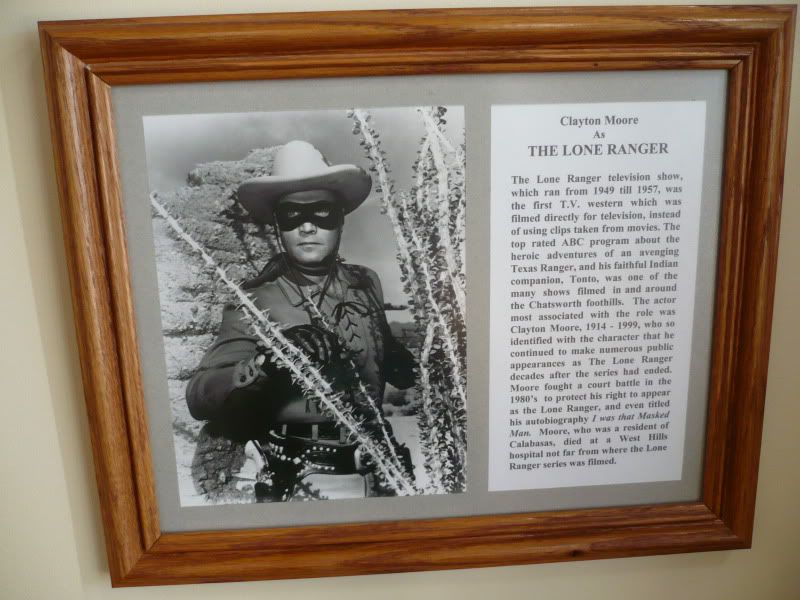 In January of this year I went to see the Lone Ranger rock in Chatsworth, California. I'd tried to make this trip at least three times before. I'm glad I finally was able to make it this time. I had fun and learned a lot. The first two pictures are, of course, Lone Ranger rock. I'd seen pictures online of LR rock that were taken in 2000 or 2002. In those pictures there seems to be a lot of open space by LR Rock. That isn't the case now.
Today, there's a road that goes by and above LR Rock. Unfortunately, I forgot to take a picture from the roadside. As you can see, there is a lot of growth surrounding the rock so I had to settle on taking pictures from one side. Above and to the other side are condos. LR rock is basically sitting in a ditch now. The rock itself isn't on private property, but you do have to cross the grounds where the condos are to get to a path of sorts that leads down to the rock. I wasn't sure how to get to the LR rock, but the wife of the owner of Iverson Ranch gave me helpful instructions. I walked almost 3 miles from my hotel to the rock.
The third picture is one I saw at the Chatsworth Metrolink station. I'm happy it worked out so that everyone can read it as well. The final picture was taken at the Iverson Ranch. The present owner said he had recently found this concrete slab with Clayton Moore's name and bootprints on the slab. So, he just recently put it out front for everyone to see. There are dozens of other celebrity names and handprints/footprints there.
Cap
(Steve Jorgenson)
I had to edit this post at least four times. First, I had to save the photos on this pc and then upload the photos to Photobucket. This pc is older and slower so it took me a while. I hope everyone enjoys these.