Here is the final press release that Steve just sent me to spread the word of this new great eBook on IPad and Kindle that will be released on the 5th. of December !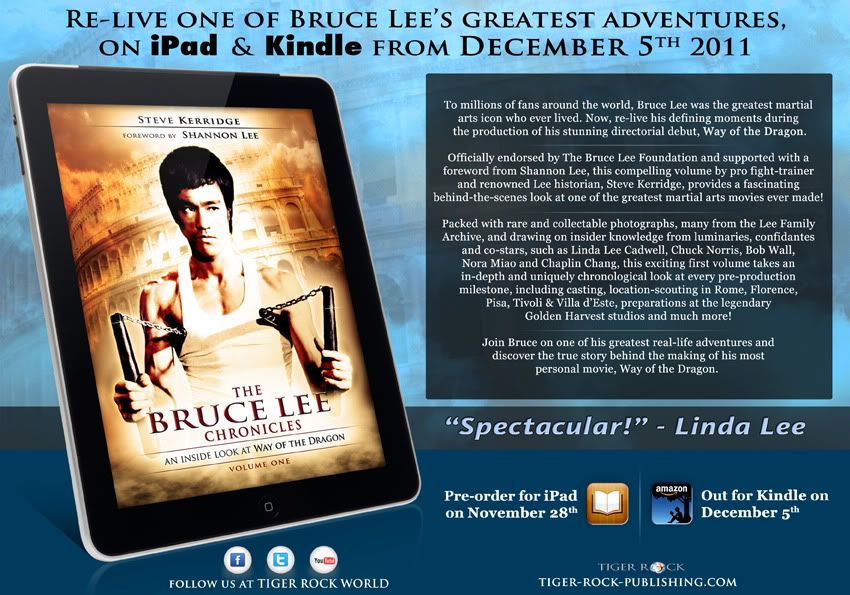 Join the event on Facebook which has been set up for the release:
http://www.facebook.com/events/306127372738348/
I strongly believe this to be a really BIG hit in the Bruce Lee community ! I have no doubt ! Get this !!!!!
Peer, Norway