Under a recent inspection buried deep under the carpet I have found some interesting items.
In the first shot you find several emerald colored gems from the ORIGINAL Hornet Sting. These were located under the "C" pillar area where the compartment that holds the sting is/was.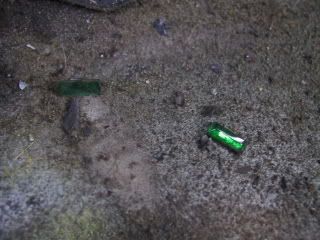 The second photo you can see one of the original buttons off the rear hornet phone that sits on the shelf behind him. The photo is blurry but it was found right in the middle directly under where the phone sat.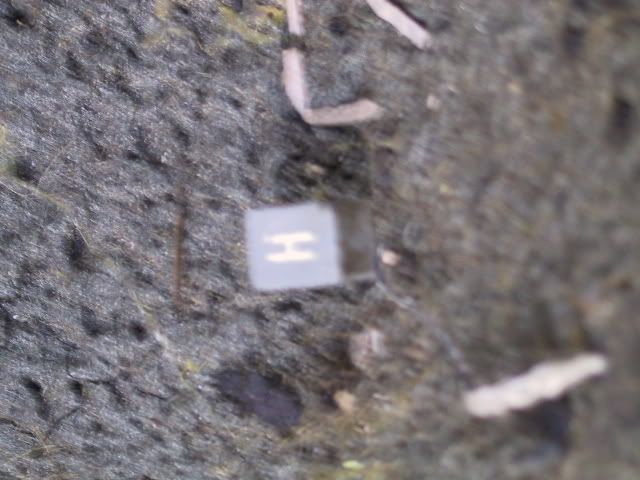 For the truth on the Black Beauty see:
History of Black Beauty #2
Black Beauty Photos
Green Hornet on the web!