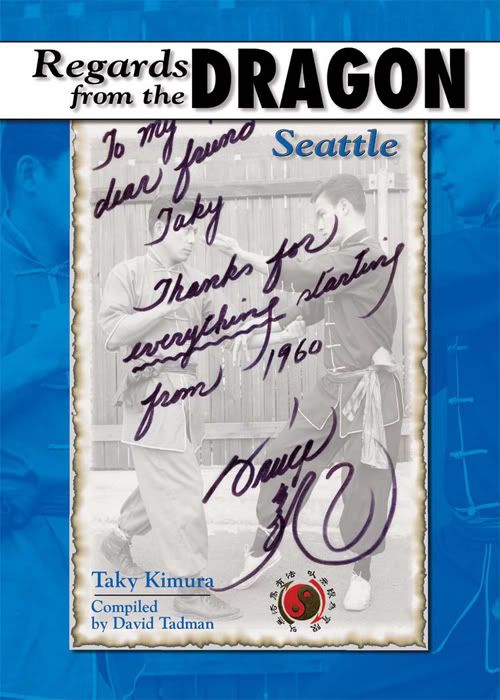 "Regards from the Dragon: Seattle" by Taky Kimura
You can get this beautiful book at Amazon.com for only $32.97 !
First review on Amazon:
"
Taky Kimura's New Book Is AWESOME!!!!!! By Lamar Davis

I was expecting this book to be good, but when it arrived and I opened it I immediately knew that I was holding something that literally blew away all expectations! The book is a must have for any Bruce Lee fan or Jun Fan/Jeet Kune Do practitioner! It has lots of rare photos, lots of diagrams by Bruce Lee, as well as much technical information that anyone who is interested in Jun Fan Gung Fu can greatly benefit from. Many of the photos are on full color, and the book has well over 300 pages. It is well put together and of very high quality. David Tadman has done an excellent job of putting it together. I was blown away by it, and I'm sure you will be too! Two words for you ... BUY IT!
"
I can't wait to get my hands on this book !
Peer, Norway