Well I told you guys I would be posting various pictures of my local friends collections. First off we will start with my buddy Flying Tiger 62.
This guys apt. has everything imagineable in it. He is into vintage cartoons and classic TV shows as he was a product of the 60's and early 70's ...."62" get it?
We originally were both into 12 inch GI Joes at first but as time went on his love for Super Hero's and Japanese Model Kits won the battle. Today FT62 no longer has any interest in 1:6 scale but he is going strong with The latest DC Universe figures and Marvel legends. I hope you guys enjoy the pics of my good friends collection.
some of his interest go from Thunder Birds, Godzilla, Ultra Man, Star Trek all the way to Billiken Model Kits and Universal Monsters.Throw in DC and Marvel and you can paint a picture from there. He's a walking machine of 60's and 70's TV trivia.
POTA Figures on display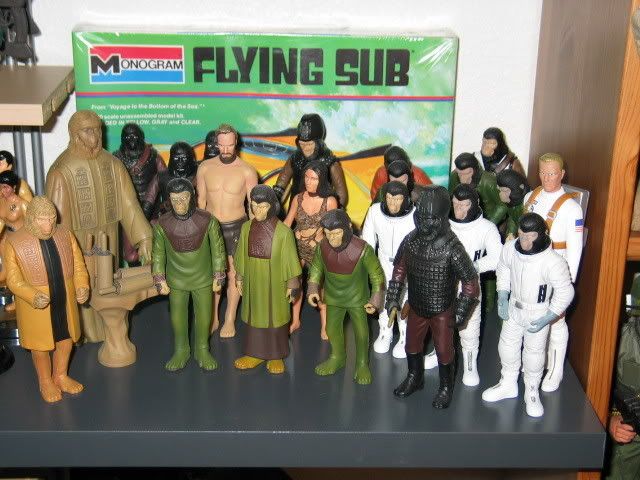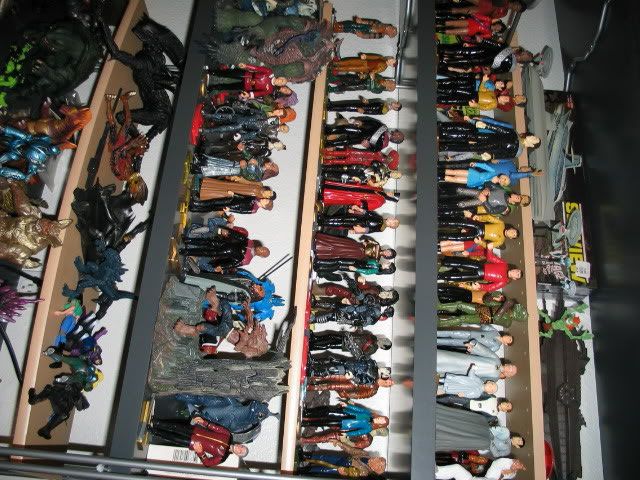 The guy can kitbash a Joe for sure!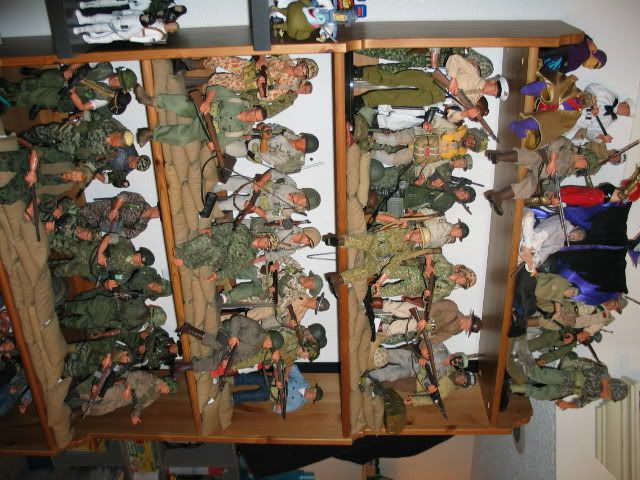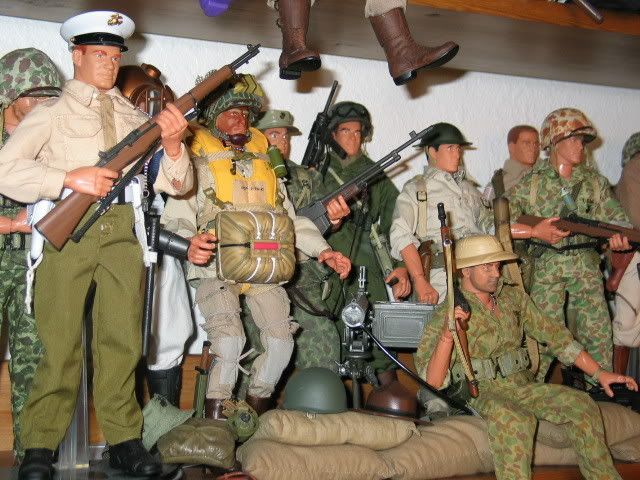 words can not describe all the stuff he has on display.
Gashapon is some of his favorite items to collect.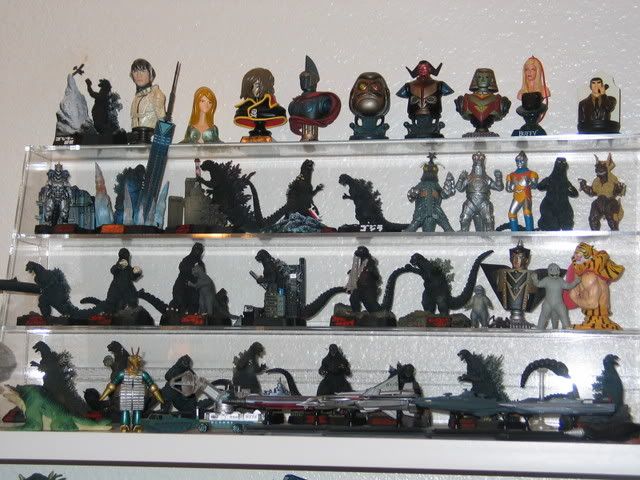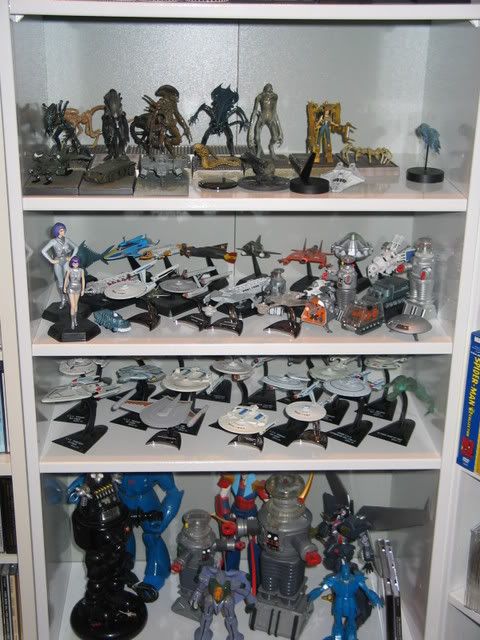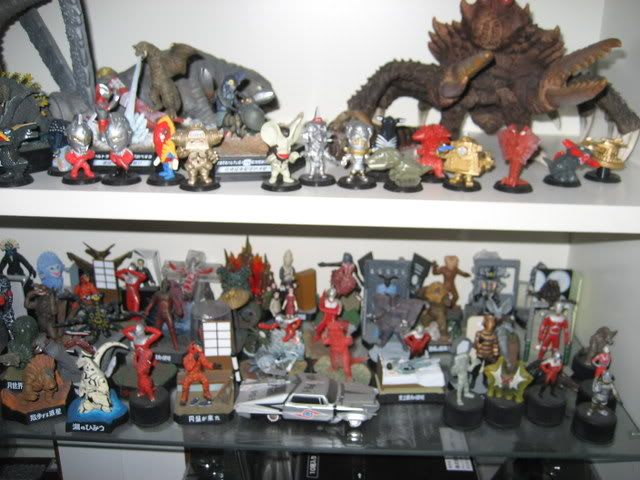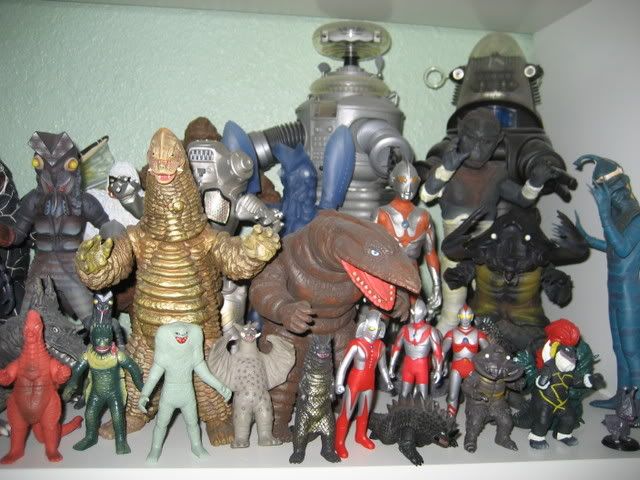 You should see this guys Billiken Model Collection. Simply Amazing! (he has most of them built and on display.)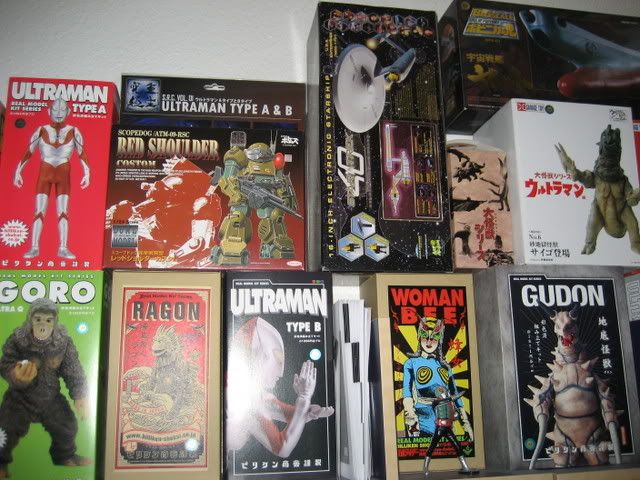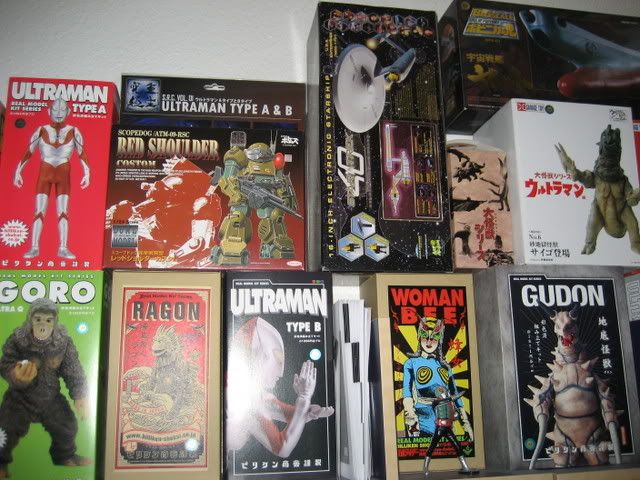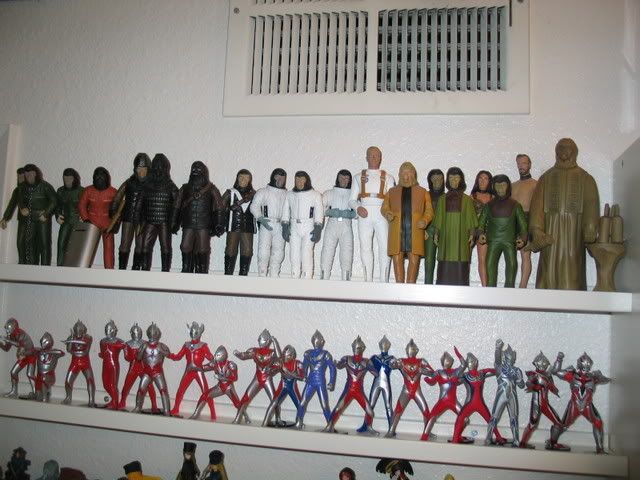 I could tell you all I know about his collection, but unless you see it in person I can't do it any justice.
[
Stay tuned for more pictures of my friends collections coming soon. This has been Flying Tiger 62's collection. I hope you guys got a kick out of it.
One Shot out!