I found this image of Grandpa in the Drag-u-la and I noticed the rear grab bar.
Now this is grab bar is only seen in the ending scene in Hot Rod Herman when Herman tries to stop the car (it magically appears mid scene).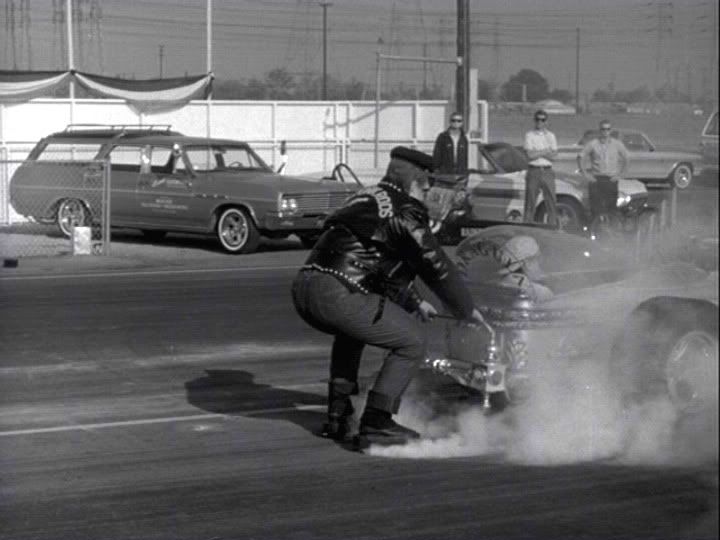 and it is also seen in the ending credits of the 2nd season
but I noticed it is also on the AMT box picture and amt advert.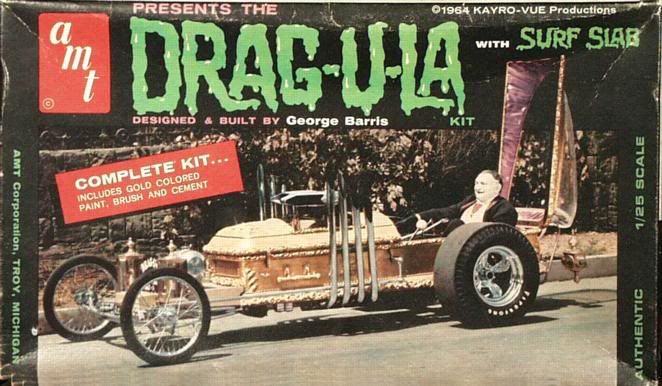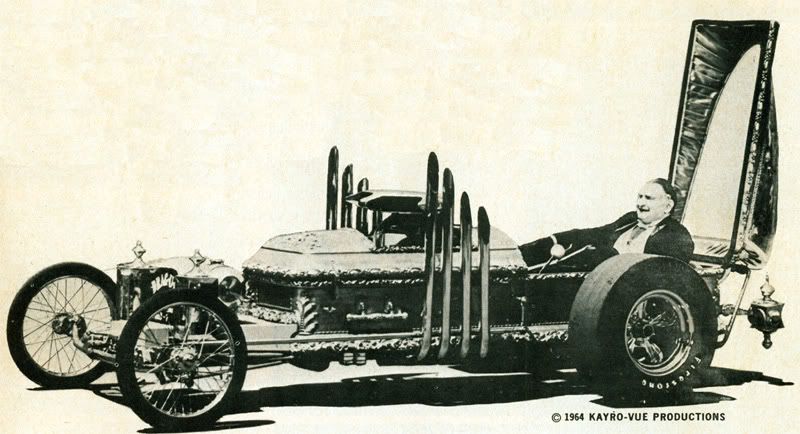 There are pictures without this grab bar so I guess the AMT photo shoot and 2nd season closing credit footage was shot directly after the shooting of HOT ROD HERMAN and the other photos were before or maybe after this bar was removed?
And while we are on the AMT topic what exactly is the "SURF SLAB"/Surf Board supposed to be (see the model box)? Where did this come from? and why is it included and associated with the Drag-u-la? Maybe it was supposed to be in an future unproduced episode??