...put on that of a
mouse!
?
Wait that's not right?
I always assumed when Disney relinquished the rights to Zorro, that they had severed all relations with the character.
Well apparently there's still a big fan of Zorro in the theme parks.
Yep it's Mickey Mouse who apparently still chooses to dress up as his favorite hero every Halloween.
Here he is with a couple of ninjas.
I had no Idea they did this, I've never been during Halloween, but apparently throughout the month the Disney park mascots dress up in "costumes". Weird as it sounds (yes its costumes wearing other costumes) and Mickey apparently occasionally dresses up as the fox.
He actually makes for a quite dashing Zorro…
(Although they could have scribbled a thin mustache under that nose.)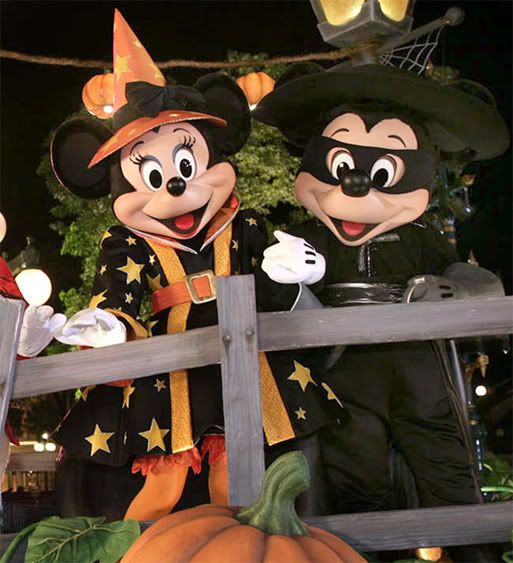 And next to Mini, no idea who she's supposed to be?